The MMA world was shocked by Dana White's recent slap incident with his wife. Unfortunately, it also seems to have affected UFC's parent company, Endeavor's, stocks. Additionally, Alexander Volkanovski opened up about how he felt while pummeling Korean Zombie at UFC 273. But that's not it. Former UFC fighter Mike Perry wants to face Youtuber-turned-boxer Jake Paul. These people have graced the headlines with their thoughts.
ADVERTISEMENT
Article continues below this ad
Endeavor share values ​​went down after the Dana White-slap incident
Shares of Endeavor, the parent company of the Ultimate Fighting Championship dropped after the video of White's altercation with his wife went viral. The couple got involved in a physical altercation on New Year's Eve. White had issued a statement saying the couple was heavily intoxicated but that was no excuse for his behavior.
ADVERTISEMENT
Article continues below this ad
Anne White also stated that the altercation was an unprecedented affair and that Dana White has never behaved like this in the past. Dana White had come under heavy criticism and it became a heavily discussed situation online.
Alexander Volkanovski recounts how he felt fighting against Korean Zombie
Alexander Volkanovski is preparing for the 'champion vs champion' fight against Islam Makhachev. He was recently talking to John Hyon from All-Star. 'The Great' said,You're not going to sit there and be like, just tap on the floor [or] in between rounds tell your coaches like, 'I'm done'. You ain't going to do that. There's no way 'Korean Zombie' is going to do that. There's no way he's even going to let things off. But I could see it in his eyes, even though he wasn't trying to do that, I could see in his eyes he was done."
DIVE DEEPER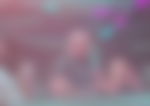 Volk further added, "So I felt bad at that stage because I felt like the ref could've just been like, 'Alright, that's it. He's done.'"
He reported the same for his fight against Brian Ortega.
Former UFC fighter shares boxing contract with Jake Paul, claims Paul backed-off
Former UFC fighter Mike Perry parted ways with UFC in 2021. He has now found his home at Bare Knuckle Fighting Championship. Platinum has now shared a contract for a boxing fight with Jake Paul that is being negotiated for next month. But he revealed that 'The Problem Child' backed out of their bout.
ADVERTISEMENT
Article continues below this ad
Mike Perry also claimed that Jake Paul "changed his mind".
ADVERTISEMENT
Article continues below this ad
Phil Baroni arrested for alleged girlfriend's alleged murder in Mexico
Bo Nickal misses out on UFC events until April
Sean O'Malley says he has a weird feeling about Volkanovski/Makhachev
Watch This Story: UFC President Dana White and Wife Anne fight on new years eve both issue statements