Today's MMA round-up has several interesting developments in the sport. Conor McGregor and Max Holloway seem ready for yet another battle. In fact, 'The Notorious' was so excited, he even quoted his rival, Nate Diaz. Dana White and UFC commentator, Joe Rogan, made it on an elite list. However, that's not it. Jake Paul, who has a history of taking digs at the UFC President, was appreciated by Donald Cerrone. In fact, he might be interested in facing 'The Problem Child'.
ADVERTISEMENT
Article continues below this ad
3. Conor McGregor and Max Holloway share a laugh after a misrecognition
Conor McGregor and Max Holloway are both reputed to be among the best fighters in the UFC. The two had clashed horns long back in 2013 when McGregor had managed to get the better of Holloway via a unanimous decision. Recently, McGregor went dining at a restaurant and caught a glimpse of a person looking somewhat similar to Max Holloway.
ADVERTISEMENT
Article continues below this ad
He shared the video on Twitter and called out Holloway for another fight.
McGregor also called him out in the coveted Nate Diaz style. He said,You're taking everything I worked for, motherf*****. I wanna fight your f****** a*s."
While the former champ shared the video on Twitter, he soon decided to delete it in classic McGregor style.
Holloway found the video from another source and agreed to McGregor's proposal with a casual laugh. His caption read, "Hahahah see you at the press conference indeed".
2. The UFC's year of triumph sees Joe Rogan joining Dana White in the Variety500 list
'Variety' is an entertainment publication house that started off by creating magazines and has shifted to the online world today as well. Every year, they publish a list of the 500 most influential business leaders shaping the global media industry.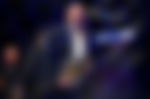 Dana White was also featured in the latest edition. But, the enlistment of Joe Rogan in this year's 'Variety500' list is really something that UFC fans wouldn't have expected. The host of 'The Joe Rogan Experience' made it into the list as the chief of 'Talking Monkey Productions', the house which produces 'JRE'.
'JRE' had sparked massive outrage, even from the Spotify employees, which resulted in them removing a chunk of JRE episodes. But still, 'JRE' keeps gaining viewers, which is proof of its incredible influence on the audience.
1. Donald Cerrone praised Jake Paul's boxing skills and eyed a bout with him
Donald 'Cowboy' Cerrone decided to differ in opinion from the majority of combat sports personalities as he praised Jake Paul state, "You can't take away (from him). Everyone is saying those are rigged fights, and I think he's hitting hard."
About the issue of fighting Paul, Cerrone said, "How could I say no to af***ing millions of dollars? I would definitely go out there and do it". But 'Cowboy' wasn't ready to pick out a fight against Paul with his outrageous statements.
ADVERTISEMENT
Article continues below this ad
Some more MMA news
The super event of Bellator MMA vs RINZIN is all set to be headlined by an inter-promotion championship fight between the Bellator Featherweight Champion AJ McKee and RINZIN Lightweight title holder, Roberto De Souza. It takes place at Saitama Super Arena just outside Tokyo on December 31.
DIVE DEEPER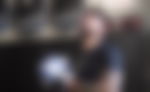 ADVERTISEMENT
Article continues below this ad
Female undefeated UFC fighter, Tatiana Suarez, opened up that she is eyeing her return to the Octagon in February 2023. Suarez had been sidelined after her win against Nina Nunes in June 2019 due to multiple injuries.
Watch this story: Top 5: Conor McGregor's Best Knockouts