It has only been four years since his baseball debut, and Shohei Ohtani has already become the face of Major League Baseball. Considering his two-way playing style, Ohtani brings an extra dimension to his team. And that is the main reason every team wants to sign the Angels' two-way phenom.
As things stand, Shohei Ohtani is in the last year of his professional contract. And if he does not sign the extension by the start of the 2023 MLB season, the next season will be his arbitration year with the LA Angels. Given his two-way skill, the Angels will do anything to keep Ohtani by their side. But it is not that easy.
ADVERTISEMENT
Article continues below this ad
In the past two or three years, Ohtani has proven his worth in MLB. Currently, hey earns only $5.5 million a year with the Angels, which is very low, considering his contribution to the game. And if—and that's a big if—Ohtani accepts to stay in Anaheim, the Angels will have to offer at least a $50 million a year contract to the Japanese slugger.
ESPN analyst believes Shohei Ohtani might play for a different team in 2023
If Shohei Ohtani disagrees to sign the extension with the LA Angels, the two-way phenom playing for a different team in the 2023 season will not be a surprise. Because the Angels will not let their star player go for free.
And given his unique skills, the Angels will get a huge amount for his trade. But it has to be fast. Because almost a year from now Ohtani will be a free agent, something that the Angels would not want.
Talking on the same topic, Buster Olney of ESPN, said Shohei Ohtani might wear a different uniform in 2023.
DIVE DEEPER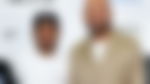 "So, after this season, because Ohtani is eligible for free agency after 2023; the Angels are going to approach him about a contract extension that will probably start with an annual salary of $50 million. But I got to tell you, speaking with executives with other teams, they believe Ohtani will not sign with the Angels."
ADVERTISEMENT
Article continues below this ad
"They believe that he is going to go to free agency. And so this winter will be the first time when the Angels will have to seriously consider trading Ohtani… I don't think Ohtani is going to get through 2023 with the Angels," Olney said.
ADVERTISEMENT
Article continues below this ad
Watch This Story: MVP Shohei Ohtani and Mike Trout dominate as LA Angels dominate Cleveland Guardians
If not, the Angels, which team do you think Shohei Ohtani will play for in the next season?