Washington Wizards vs. Miami HEAT
IOTG: Miami HEAT Mashup White Wordmark Hat – $15
Buy Now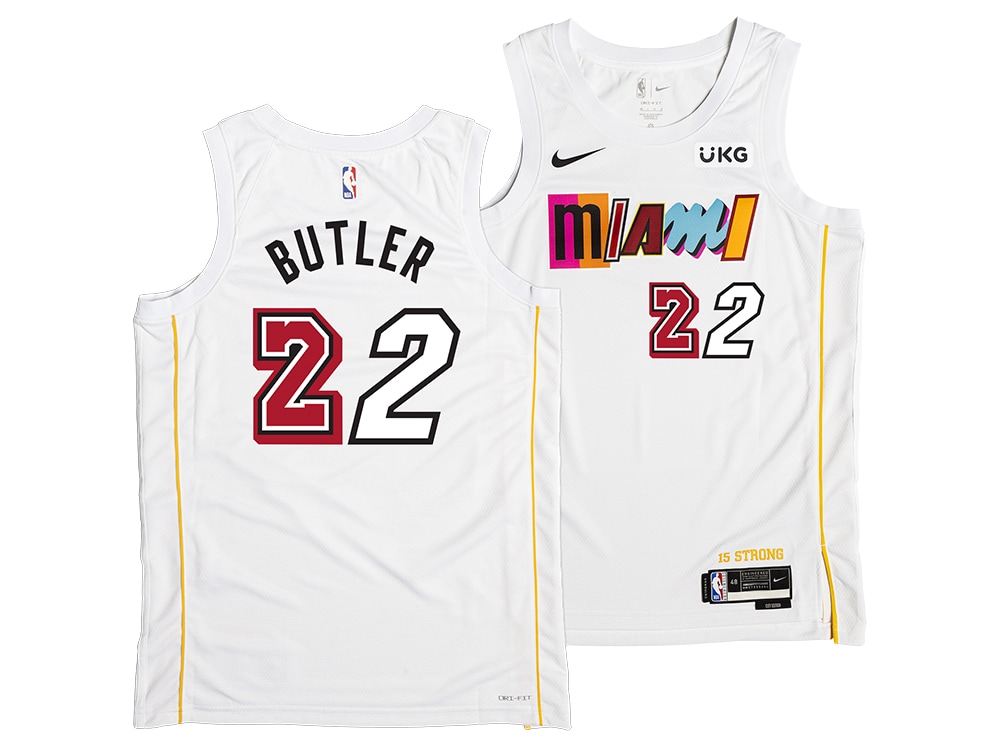 The HEAT and Wizards meet for the second of four matchups this regular season.
They recently met last week in Washington, in a one-point, 107-106, overtime loss with Miami having only seven players available.
They will now play in consecutive games with another matchup this Friday. Last season, Miami won the series, 3-1, winning the season series for the fourth consecutive season after splitting it, 2-2, in 2017-18. The HEAT are 92-45 all-time versus Washington during the regular season, including 51-17 in home games and 41-28 in road games.
Erik Spoelstra has gone a perfect 5-0 in challenges so far this season. He has won challenges vs. TOR on 10/24, at SAC on 10/29, vs. GS on 11/1, at WAS on 11/18 and at MIN on 11/21.
Wednesday marks as the busiest day of the week for the HEAT, playing 17 times on the day this season, including in six of the first seven to start the season and will also play in every Wednesday in March. Additionally, there are only eight Wednesday's this season that Miami will not play on (even when including the February 22 All-Star break).
Bam Adebayo has scored in double-figures in all 16 games he has appeared in this season and in 32-straight dating back to last season, marking as the second-longest streak of his career.
Miami: Bam Adebayo, Probable, Injury/Illness (Left Knee; Contusion) – Jimmy Butler, Out, Injury/Illness (Right Knee; Soreness) – Dewayne Dedmon, Questionable, Injury/Illness (Left Foot; Plantar Fascitis) – Tyler Herro , Questionable, Injury/Illness (Left Ankle; Sprain) – Haywood Highsmith, Probable, Injury/Illness (Right Hip; Inflammation) – Victor Oladipo, Out, Injury/Illness (Left Knee; Tendinosis) – Duncan Robinson, Out, Injury/ Illness (Left Ankle; Sprain) – Max Strus, Out, Injury/Illness (Right Shoulder; Impingement) – Gabe Vincent, Questionable, Injury/Illness (Left Knee; Effusion) – Omer Yurtseven, Out, Injury/Illness (Left Ankle; Surgery)
Washington: Bradley Beal, Questionable, Injury/Illness (Right Thigh; Right thigh contusion) – Rui Hachimura, Questionable, Injury/Illness (Right Ankle; Right ankle soreness) – Monte Morris, Questionable, Injury/Illness (Right Ankle; Right ankle soreness) – Delon Wright, Out, Injury/Illness (Right Hamstring; Right hamstring strain)
| Miami HEAT | CATEGORY | OPPONENT |
| --- | --- | --- |
| 108.2 | Points Per Game | 108.6 |
| 109.8 | OPPONENT POINTS PER GAME | 109.4 |
| .446 | FG PCT. | .467 |
| .476 | Opponent FG PCT. | .446 |
| .334 | 3-PT FG PCT. | .352 |
| .847 | FT PCT. | .783 |
| 40.0 | REBOUNDS PER GAME | 45.4 |
| 43.6 | OPPONENT REBOUNDS PER GAME | 43.8 |
| 24.1 | ASSISTANTS PER GAME | 24.7 |
| 7.67 | STEALS PER GAME | 6.00 |
| 14.2 | TURNOVERS PER GAME | 14.4 |
| 16.6 | OPPONENT TURNOVERS PER GAME | 12.6 |
| 3.22 | BLOCKS PER GAME | 6.24 |