The Boston Red Sox need to get moving this offseason to have any hope of getting back into contention in the American League East. They lost cornerstone player Xander Bogaerts, and have had a few decent signings, but have they moved the needle enough?
The answer at this point is hardly. No real plan is evident. There is lots of work to do for them to be considered anything but an also-ran in the 2023 season.
This space is consistent in suggesting that team building in the off-seasons of any team sport is the crucial component of winning. Then, barring catastrophic multiple injuries, they will be what they are. They then play the games afterwards almost as a formality.
The Red Sox flopped in the 2021 offseason badly and have had an inauspicious start to 2022's. Losing their long-time shortstop and the de facto captain was a major loss. But, it can be partially remedied in-house.
Let's take a look and speculate.
Boston Red Sox needs to go to work
The new Red Sox model of sustainability has failed. After cashiering Dave Dombrowski, they've slid downhill with too few young players (especially draftees) making the grade, too many poor trades, and free agency decisions. Those have sunk the team to last place in the AL East in two of the last three seasons.
Sending out one of your best players if it's financially related is not a great message to send to your always faithful Red Sox Nation. Those who fill the ballpark every game and pay outrageous prices for everything related thereto.
So what needs to be done now to break this downward spiraling cycle? First, the Sox need to decide on a shortstop to replace Bogaerts. The obvious choice is to put last offseason's failed big signing, Trevor Story there if his arm allows it.
Then, they'd need a second baseman. That also can be rectified in-house by putting the ever-versatile Kike Hernandez there. Alternatively, they can go out and sign lower-cost free agent Jose Iglesias to play short. Either move makes sense.
It's time for a Boston Red Sox's big splash
Conversely, they can make a bigger statement by inking one of the two remaining top free-agent shortstops. They would be Carlos Correa of ​​Minnesota or Dansby Swanson of Atlanta.
These would be big splashes, but paying the middle of the infield over $50M may not be the most cost-effective use of whatever the ownership allows Chaim Bloom, Chief Baseball Officer to spend. The Iglesias or Hernandez options may be the best available. We'll see.
In addition, the outfield is also an issue. They signed Masataka Yoshida from the Orix Buffaloes of the Japanese Professional Baseball League. But that move has had its detractors.
Boston.com cites two well-known observers (Ouch!).
ESPN MLB insider Kiley McDaniel wrote that he did not have Yoshida in his top 50 available free agents this offseason. McDaniel polled 10 executives and scouts around the league to see if they viewed Yoshida the same way he did and they all came to the same conclusion: the Red Sox overpaid for Yoshida.

One of those sources texted McDaniel that their ballclub "thought he was worth less than half of what they paid" and another texted him, "I have no words."

The Athletic's Keith Law also panned the signing as he did not have Yoshida in his top 50 available free agents at the start of free agency, either.
Hopefully, he works out. He's projected to play left field and maybe lead off. Hernandez is ostensibly the center-fielder if they sign someone to play either second or short.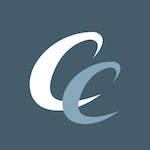 Want your voice heard? Join the Chowder And Champions team!
Write for us!
That leaves Alex Verdugo to play right field. Verdugo, the best component of the truly terrible trade of Mookie Betts is just an average major-league outfielder. He hit a paltry 11 home runs with 74 RBIs with a .280 average. That's OK but it's not going to intimidate the opposition pitching.
Verdugo should be trade-bait along perhaps with the Sox's best player, Rafael Devers. This is controversial but facts must be faced. The Red Sox lost Xander Bogaerts for little return when he opted out of his contract. He should have been signed or dealt before.
Dever's contract runs out after 2023. The team should either sign him now or deal him in a blockbuster trade for a bona fide top major league outfielder or a top two starting pitcher.
The best option if he's available would be to pay the freight for Shohei Ohtani who fills both spots. They likely won't have the stomach for that type of monster deal. But please, Mr. Bloom, forget trading for prospects. Most of them flop. Go get a major league star(s).
Those are some ideas for the remainder of the offseason. What do you think the Boston Red Sox should do?